Cross Cultural Management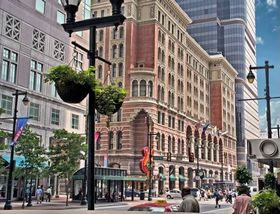 Clé Conseil is a leading cross-cultural training, coaching and global management consulting firm that has been helping companies develop culturally savvy leaders and teams, in different countries and cultures (North,West and East Afrika, North-Europe, France, United Arab Emirates, ...).
We bring unique cultural insights and strategies, as we develop the cross-cultural awareness, management and communication competencies needed to help people in operational Excellence succeed.
We help global leaders and their cross-border teams excel, and make extraordinary things happen as they work together, while avoiding the cultural pitfalls that can significantly hinder their business success.
The Founder C. Lagorce a leading cross-cultural consultant, trainer coach and management educator is double culture originally.
She leads this specialized practice, assisted by other Country Specialists, who have in-depth expertise of leadership development and teamwork in several countries.
Cultures difference = Addition of new possibilities
Clé Conseil helps
To Identify the critical Cross-cultural Challenges in global organizations
To coach and prepare Leaders & Country Managers to work more effectively in different countries
To develop leaders to be able to inspire and manage their cross-cultural and virtual teams
To train and facilitate these diverse Cross-border Teams to collaborate for success
To provide cross-cultural training and cross-cultural consulting to develop Cultural Competencies in people working globally
To recommend innovative HR Strategies to build dynamic global organizations
To provide key cultural insights to ensure multinational collaborations succeed (JVs, Global Partnerships, etc.)
To develop country-specific approaches (Doing Business in Afrika/ Germany etc.)